CANserver remains the best choice for those who want the best experience. You can also use Enhanced Auto's S3XY Buttons Commander which is very easy to set up, with the tradeoff being no Autopilot information or certain warnings being displayed. For updates and questions please join the CANdash Google Group. There is also a Discord server for discussion and questions.
The Tesla Model 3 and Y have a single large display in the center of the car that contains all information needed to drive the car and operate controls. Unlike virtually all other cars, there is no display in front of the driver, and instead instrumentation is placed in the top corner of the screen on the driver's side of the large center display.
While this is generally acceptable for most drivers, there are times when you want to see information in your line of sight as you drive the car. In addition to speed, alerts related to blind spots, autopilot information, and turn signals are all handy to have. Additionally, Teslas have a sophisticated on board computer network (CANbus) that contains many signals that are not visible to the driver, but may be of interest to the curious or even those in extreme situations like track driving.
Occasionally the main display will reboot or will require a reboot to recover from the software crashing. Since CANdash is independent from the Tesla MCU, it will continue to display current information from the car uninterrupted while the main display restarts. For example, when the display is inoperative or rebooting, turn signals and gear selection still operate but you have no visual or auditory cues to know that they are. CANdash will continue to display turn signal status (as they remain operational) as well as gear selection and all other signals including speed.
CANdash has the following features:
Speed
Distance to empty
State of charge
Selected Gear
Live Blind Spot monitoring
Emergency Blind Spot alerting when changing lanes into traffic
Front and rear motor temperature and torque
Coolant Flow
Battery Temp
Live power display in HP or kW
Autopilot availability
Autopilot alerts for hands on wheel
Continues to function in the event of a main display reboot (like recovering from a software crash)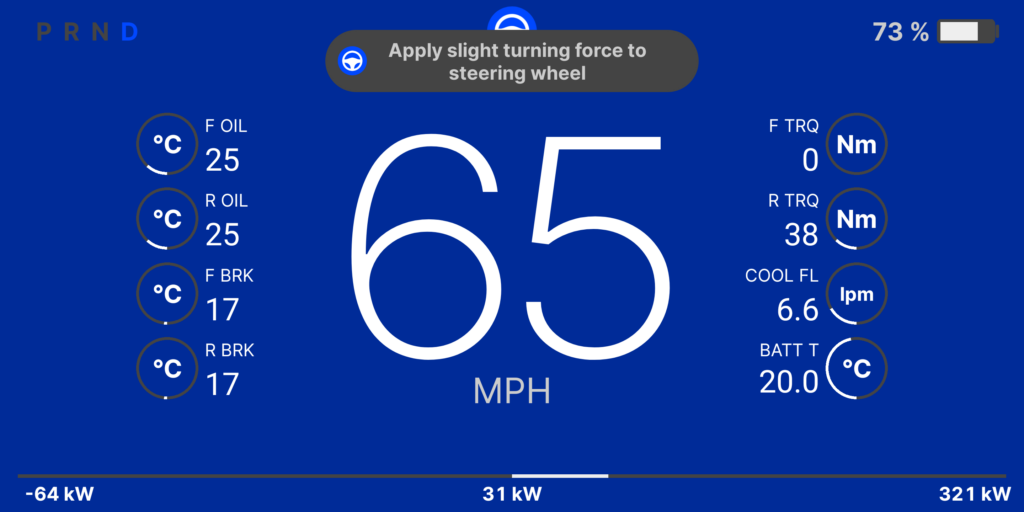 Door/Aperture open alerting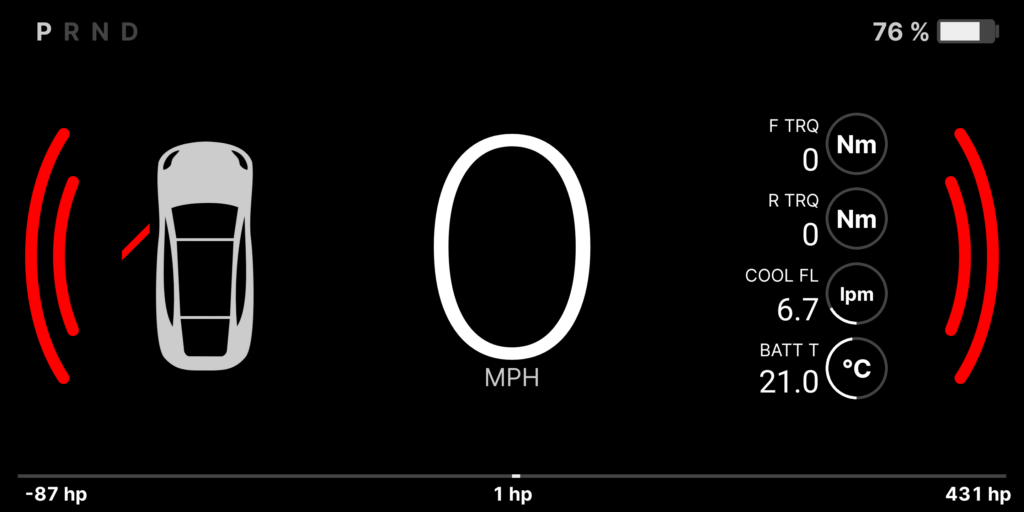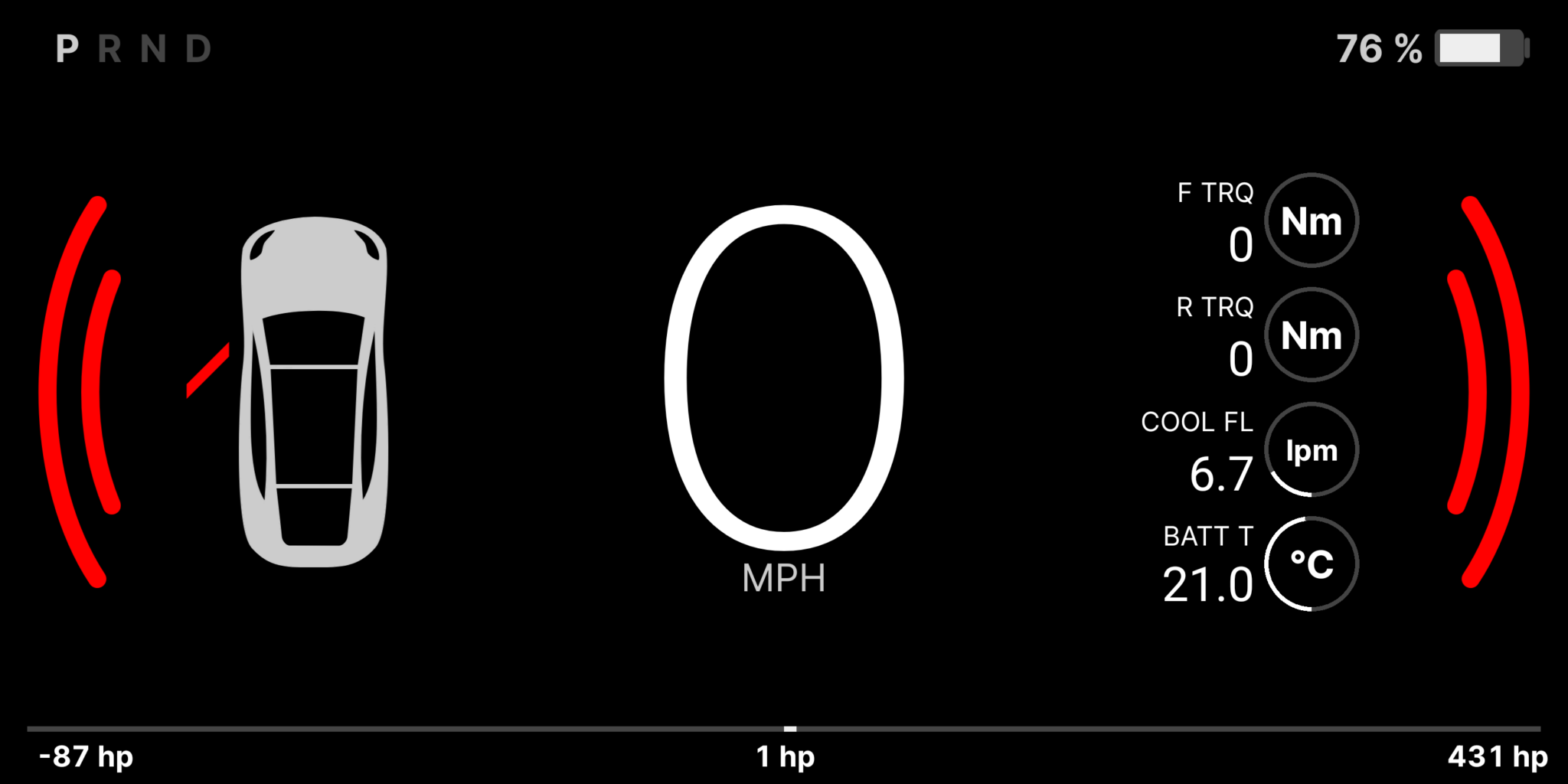 Automatic night mode based on vehicle status
Manual night mode for those who prefer dark mode'
Supports Android 6.0.1 to 12
CANdash is also 100% compatible with Android split screen, so that you can run the CANdash along your favorite navigation app like Waze or Google Maps, or even a music or podcast app if you prefer.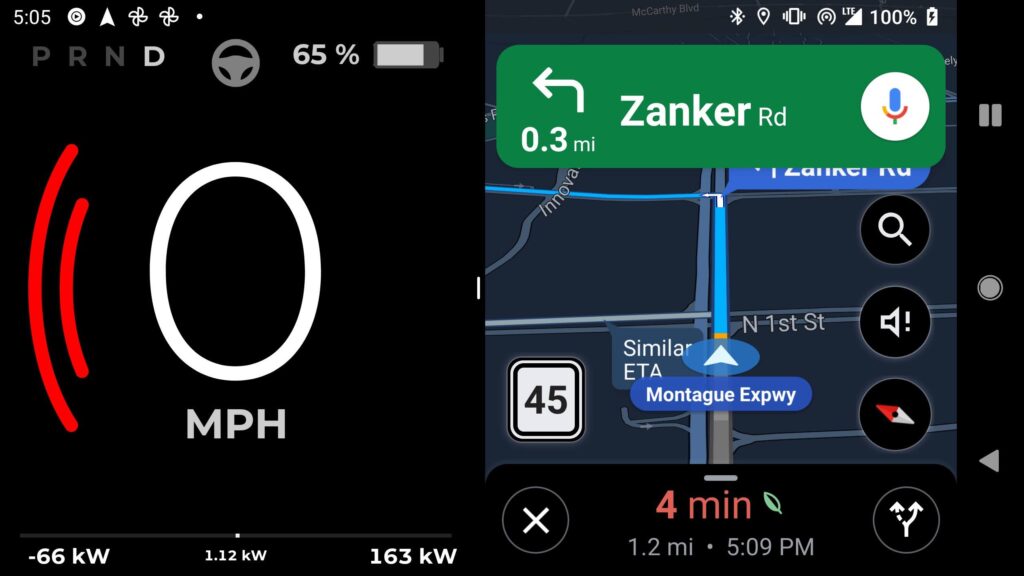 To access this information, the CANdash uses a CANserver, which is a small hardware device that installs under the passenger seat and connects to vehicle wiring to capture and broadcast this data to a receiving device over wifi. Crucially the CANserver is easy to install, most people can do it in 30 minutes or less, and it is designed with safety in mind, it cannot send any messages to the car, only listen to the ones the car is already sending. This is crucial because the vehicle relies on accurate CANbus information to operate vehicle systems.
Once a CANserver is installed, it is a simple matter to install the CANdash app and launch it. If the phone is connected to the CANserver wifi, it can automatically detect its IP address and start displaying data from the car. With simple third party apps, one can quickly configure the CANdash to automatically start when the phone is plugged in, or even automatically launch and connect if the phone is powered down and then plugged in.
There are many options for installing your instrument cluster. You can use a commercial solution such as the ones offered by ProClip to mount your phone on the dashboard, or you can get a wireless charging mount from AliExpress. For advanced makers, you can 3D print a custom mount that fits perfectly on your steering trim, and 3D printing designs are freely available for phones like the Pixel 2XL that you can use or adapt for your own phone, as well as a watertight model of the top of the steering column so you can design your own mount.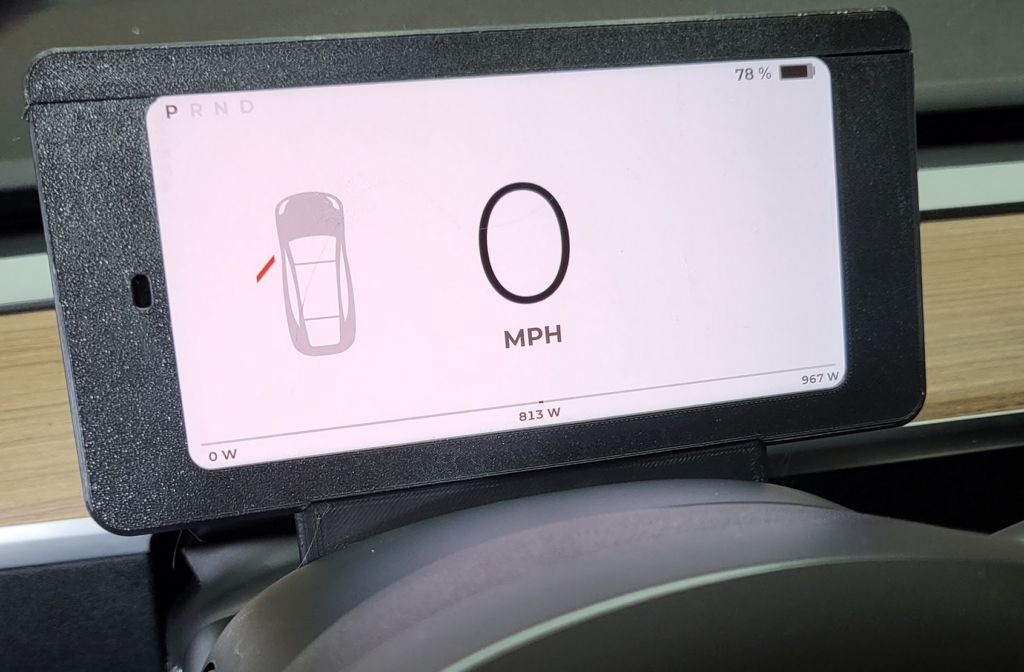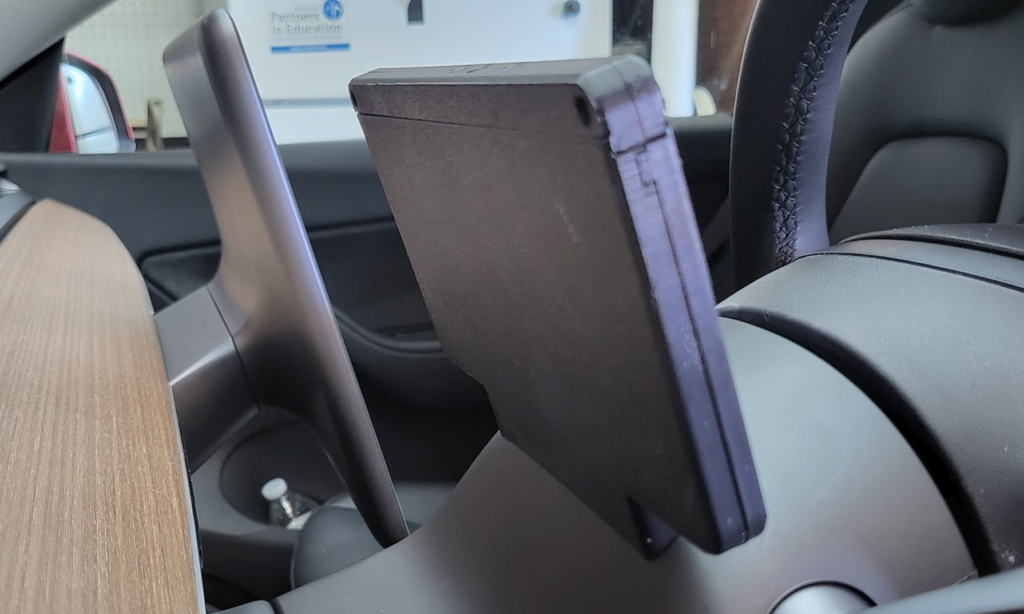 To get started, download the CANdash App from Google Play. Beta releases will also be available soon. For those of you who wish to hack and make CANdash better, find it on GitHub.
Why is this called CANdash? CAN (Controller Area Network) is a network that is in virtually all cars since the early 2000s, including Teslas. The signals on this network contain vehicle information that different systems on the car use to operate together. This data is also useful in a human readable form, which is where CANdash comes in handy.
Questions? info@candash.app